is it ok to pair double monks with streetwear?
Is it ok to stay up til 2:30 a.m. on a Monday night playing video games, smoking cigarettes and eating ice cream?  OF COURSE IT IS.
But if you must ask, I suspect that you are still at that amateur pace and not ready for All-Madden.  Good luck.
What do you suggest for a solid college kit? Something simple that be put on quickly
You can throw a snuggie on in about .3 seconds, and it really doesn't get any simpler than a backwards robe.  I hope this helps.
I've also been wearing a lot of Rick Owens. It's like hard-core jailhouse streetwear with a high-end gothic feel.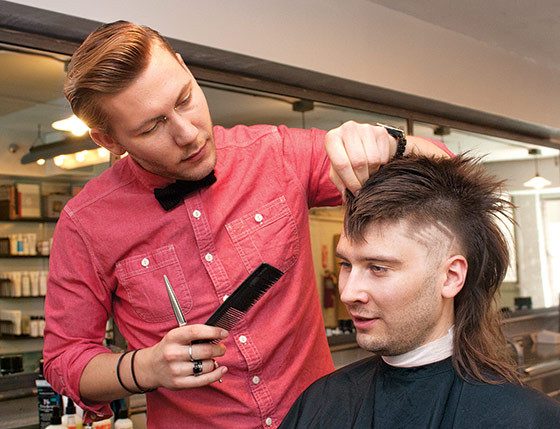 Or that picture has certainly been Photoshopped because I refuse to believe anyone would walk into a barbershop and actually request such an abomination.  In fact, I think Gallup recently uncovered that something like 67% of all New Yorkers would actually prefer to leave their barbershop having been the recipient of numerous razor burns and a 15 minute bukkake session (you can click that, I'm not that sick) than the recipient of a mullet with faint, asymmetrical edges shaved into their sideburns.  WOOF.