So I'm slowly transitioning into dress shirts and ties but I'm having trouble figuring out what shirts go good with what ties. Any ideas here? I also found an image on "Power Look Combos" for dress shirts colors + tie colors but I'm not sure what to think of it.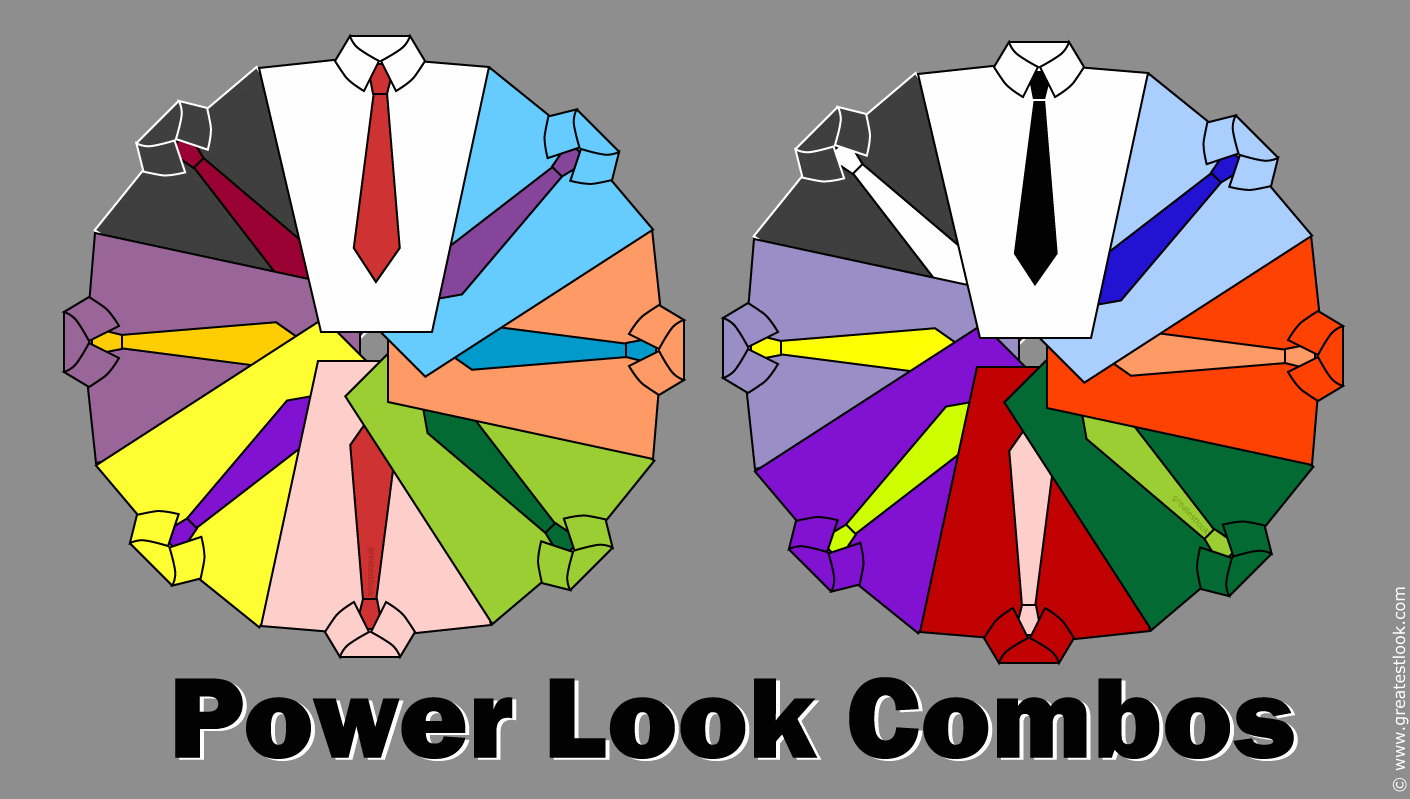 Phrases that begin with the word "power" are suspect—tell me one person you know who respects someone who "power walks."  "Power Look Combo" screams Ari Gold circa season two.  
::SHUDDERS::
Who came up with these phrases?  Probably some 50 year-old dude who has enough money to be convinced by a sub-par traveling tailor that people will take you more seriously if you look like a disco ball.
GQ just recently put out a slideshow on business attire.  But I'm less than convinced.  The slideshow goes from immature color palettes to a really bad haircut to $1000+ Louis Vuitton double monks.  This shouldn't be your guide.
What should be your guide are the Tumblelogs of Most Exerent and Ethan Desu.  Now those are two grown ass men that will teach you how to stunt.  
A Continuous Lean really sets the standard when it comes to articles on process.  Thanks, ACL.